Norwegian designer living in SK, working also as architect and director of studio Createrra, producing the most of the passive houses in Slovakia using natural materials.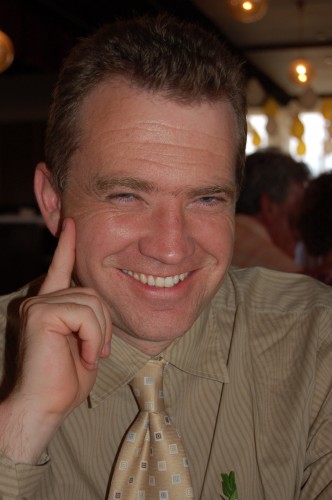 Bjørn is a Norwegian living in Slovakia for over 20 years. He has a formal education in Industrial Design, and won several National Awards for his designs in the years 1993-2001. Together with his architect wife he has been spearheading the PH development in Slovakia since 2007, when they built the first certified PH. Since then their company Createrra has designed more than 70 passive houses, of which three are certified. Createrra is also renowned for its extensive use of natural materials in the building process.
Bjørn takes actively part in the international passive house movement. He has given 4 presentations at the annual International Passive House Conference and at numerous national passive house conferences in Europe. He is a member of the Scientific conference advisory board for the International Passivhaus Conference.
Bjørn Kierulf
Industrial designer
Createrra s.r.o.
Hrubý Šúr 15
90301 Senec
bk@createrra.sk
www.createrra.sk
The potential of natural materials
Natural materials are used only marginally. To stimulate the use in mainstream construction, adoption of prefabrication (such as straw panels), understanding of building physics (airtightness and need for mechanical ventilation) and the correct use of biomass (for insulation, not energy production) is necessary.
Regional prefabrication of building components will have a positive effect on building efficiency, price, availability, and thus adoption by architects and builders alike. Several prefab systems are becoming increasingly successful across Europe. Ecococon straw panels produced in Lithunia have the potential to change the way natural materials are used in mainstream building. The success of these systems will create a renaissance for other older building technologies and new biotech materials alike.
Airtightness is not only an energy efficiency measure but also ensures the health of the building over time. All too common damages from condensation can be avoided by limiting airflow through the construction. On the other hand, quality indoor climate and comfort cannot be assured in cold climates without mechanical ventilation, and in combination with an airtight solution, fulfils an important part of a healthy building. Using enthalpy heat exchangers can in addition provide much needed balanced humidity levels during winter.
Wood fired stoves are often an argument why one should save on insulation – in reality burning wood for heating will only be sustainable if energy efficiency is a priority. The area of sustainable wood growth to compensate for hot water and heating in a standard house amounts to 3300m2 of forest per person. For a 3 person household, this is a strip of forest 10m wide extending 1km into the forest behind every house. The amount of available sustained forest is in most countries less than half that amount.
The combination of natural materials and high efficiency buildings do not contradict each other, but may well be he answer to healthy, sustainable and cost effective construction in the years to come.